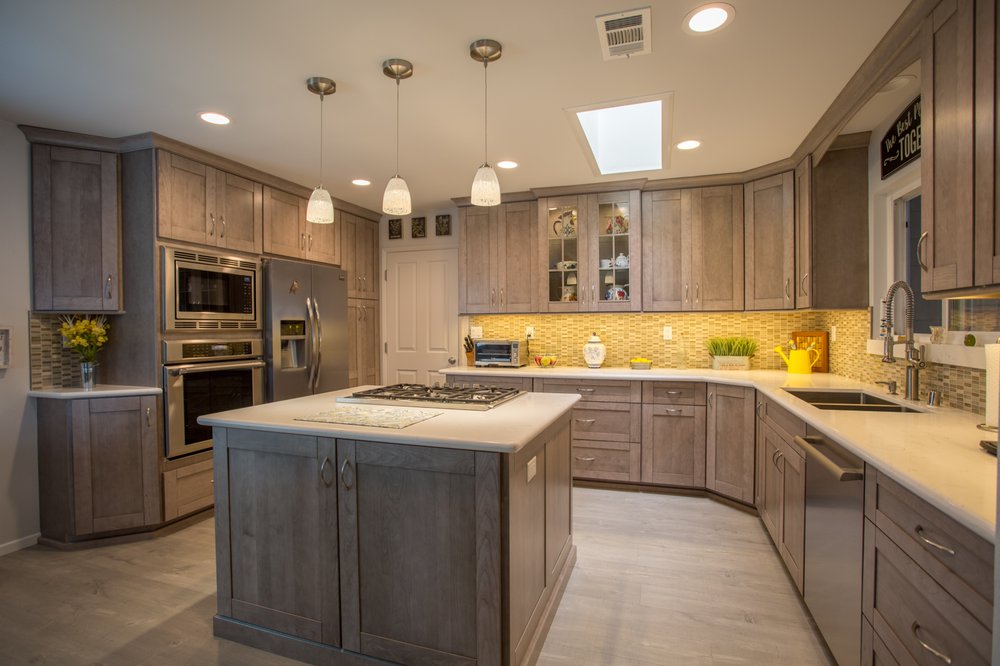 There are lots of types of kitchen designs. One option that remains popular is the transitional kitchen. A transitional kitchen is a design option that combines traditional and contemporary design elements. Colors and textures work together to offer a look that is warm yet contemporary. Choosing the right kitchen cabinets for transitional kitchen is an important aspect of this, so it can be vital to take your time with this choice. Here are the options that companies offering kitchen remodeling in Fullerton, CA want you to remember.
Shaker cabinets work very well in this type of kitchen design. A shaker cabinet has a box-shaped appearance and have a streamlined silhouette. Their simple design can bring the kind of classic look you want. They have recessed central panels, light finishes, and inset doors. Their solid hardwood composition makes them durable and sturdy while still looking beautiful.
Inset cabinets can also be a good choice. They are a bit more elaborate than shaker cabinets, but they can still offer a streamlined look that can fit well with more contemporary kitchen styles. It is a good idea to go for inset cabinets in light colors to offset the more elaborate look.
Beadboard cabinets can also be a good option for a transitional kitchen. They are made of rows of vertical planks with indentations between each plank. The texture and simplicity of the design can work just as well in a farm-hour kitchen as in a more modern one, making it a great transitional option. Choosing a bright color or white to make these cabinets pop even more.
Custom kitchen cabinets are another options you have if you cannot find the exact look you want. If you cannot decide on the colors, textures, or basic design, and want to create something entirely unique and new, you want to consider custom cabinets. Do keep in mind that they can be more expensive and that not every company that sells cabinets will be able to provide this option. Be sure to ask before you make a decision so that you can get the exact kind of cabinet you want.
When choosing the kind of cabinets you want for your kitchen, you want to be sure that you consider all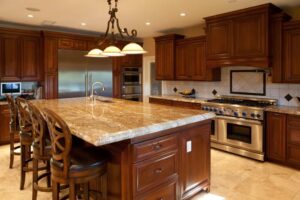 of the design options available. The kind of kitchen style you have or want to have should play a role in the cabinets you choose. If you want a transitional design, you want to have a sleeker cabinets, like shaker-style ones, so that you can enhance the space. If you are not sure about the options you have, it is always important to reach out to experts to learn more. You can turn to a Fullerton, CA kitchen remodeling experts like us. We have years of experience helping people find the exact design they want for their homes, so do not hesitate to contact us. You can call us right now or you can stop by our location to speak with one of our experts.