Big Advantages of Kitchen Cabinets and Kitchen Remodeling in Fullerton, CA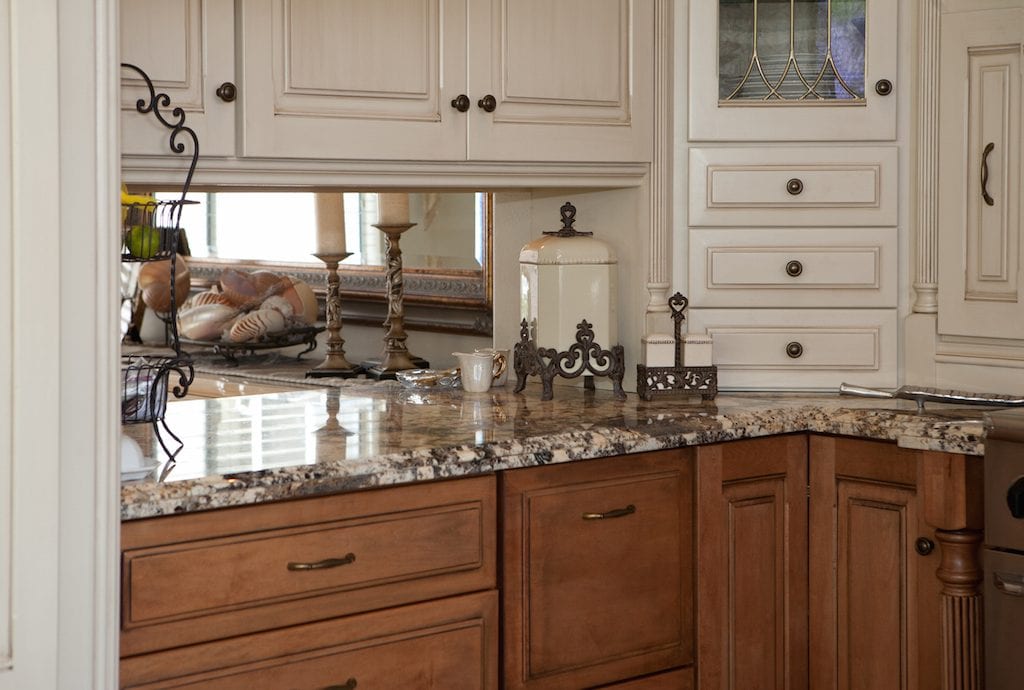 With over 24 years of experience, Kitchen Cabinets and Beyond are experts in the remodeling industry and we would love to help you create the kitchen that you have always dreamed of. Our interior design team and Orange County kitchen remodeling experts provide a level of personal service to every job. Contact us at 714-630-0477 or visit us at 2910 E La Palma Ave Ste B, Anaheim, CA 92806.
Client Reviews

Are you searching for a contractor to help with kitchen cabinets and kitchen remodeling in Fullerton, CA? You have come to the right website! Here at Kitchen Cabinets and Beyond, we specialize in all types of kitchen remodeling services. Our goal is to help you create the kitchen that you have always dreamed about, so that you can enjoy your living space and be proud to invite friends and family to your home.
Your satisfaction is our highest priority, which is why we will work hard to ensure that you are completely satisfied with the work that is completed. We will take the time that is needed to talk with you about your goals and desires, so that we can understand the types of remodeling projects that will help you meet your needs. We understand that each project is unique, which is why you will receive the undivided attention that you deserve.
Here are a few advantages that you will enjoy from new kitchen cabinets and kitchen remodeling in Fullerton, CA:
Enjoy Your Living Space Even More
It is important that you are comfortable and happy in your home. Do you come home at the end of a long day and relax in your beautiful living space, or are you stressed out because the home is in need of repairs? If you aren't happy and satisfied with your home, then right now is a great time to make some changes and upgrades so that you love the space where you live.
The kitchen is the heart of the home, and many people spend quite a bit of time in their kitchen and living room. So, these areas are the first place that you should start with your remodeling efforts, because they will set the tone for the other upgrades and changes in the rest of the house.
You can choose to completely remodel the entire kitchen, or you might select to have a few smaller changes that will give the room a facelift. For example, if you don't want to completely redesign the entire room, then you might consider refinishing the kitchen cabinets and changing the flooring to change the appearance of the room.
Improve the Value of Your Home
Did you know that kitchen cabinets and kitchen remodeling can actually improve the value of your home? By making a few changes and upgrades, you can increase the appraisal price of your home, making it easier to get a higher price when you decide to sell the property in the future. If you are planning to sell in the near future, then you should consider the advantages of making these upgrades right away, so that the home is ready to sell when you want to put it on the market.
Here at Kitchen Cabinets and Beyond, we can help you make the kitchen improvements that will increase the value of your home. Let us know your goals with the project, and we will work hard to ensure that these goals are met.
Even if you aren't planning to sell for a while, you will still find it advantageous to make these upgrades right away. As a result, you will be able to enjoy the upgraded kitchen while you are still living in the home, and then the property will be ready to sell when you need to move.
Create a Space for Friends and Family
Do you feel embarrassed about inviting people over to your home, because you don't like the run-down quality of your kitchen? Some people limit their social activities in the home because they don't want friends and family to see the poor quality of their home.
There is no reason for you to be embarrassed about your living space, because a few changes can make a big difference to improve the overall appearance of the kitchen. If you want to be excited to invite people into your home, then we invite you to contact our experienced team at Kitchen Cabinets and Beyond for more information about the types of upgrades that can be used.
Once we are done with the kitchen remodeling, you will love the space and you will want to invite other people over to see! These changes can make a difference to improve your attitude and make you satisfied with the quality of your home.
For more information about the types of kitchen cabinets and kitchen remodeling projects that can be used in your home, we invite you to contact our team at Kitchen Cabinets and Beyond. We have a large showroom for you to visit, located at 2910 E La Palma Ave Ste B, Anaheim, CA 92806. Stop by anytime to see the showroom, or feel free to call us at (714) 630-0477. You can also reach us through our online contact form.
Kitchen Cabinets and Bathroom FAQs
Can I Install Kitchen Cabinets Myself?
Installing your own kitchen cabinets is a perfect way to save money on renovating your kitchen. The use of pre-made or stock cabinets would make the job simpler and make the assembly project faster. Learn More.
What Kitchen Cabinets are Timeless?
Mirror and glass cabinet doors make every room feel bigger by installing mirrors, even kitchen cabinet doors. Likewise, glass-paneled cabinets are iconic and they offer homeowners a chance to show off stunning pans. Learn More.
How Do I Keep my Painted Cabinets from Chipping?
Look for brands called "peel bonding primer" or "peel stop." As long as the new coat of paint is not chipping or peeling, these primers may be added directly above the original paint following a rigorous cleaning process. Learn More.
About Fullerton, California
Fullerton (/ˈfʊlərtən/) is a city located in northern Orange County, California, United States. As of the 2010 census, the city had a total population of 135,161.
Fullerton was founded in 1887. It secured the land on behalf of the Atchison, Topeka and Santa Fe Railway. Historically it was a center of agriculture, notably groves of Valencia oranges and other citrus crops; petroleum extraction; transportation; and manufacturing. It is home to numerous higher educational institutions, particularly California State University, Fullerton and Fullerton College. From the mid-1940s through the late 1990s, Fullerton was home to a large industrial base made up of aerospace contractors, canneries, paper products manufacturers, and is considered to be the birthplace of the electric guitar, due in a large part to Leo Fender. The headquarters of Vons, which is owned by Albertsons, is located in Fullerton near the Fullerton–Anaheim line.