Kitchen Remodeling & Kitchen Designer Orange County
The kitchen is the heart of every home. It is where the family gathers, meals are prepared, food is stored, and oftentimes where the family eats. Since it is the center of your home and daily activities, kitchen remodeling is one of the biggest projects you can undertake.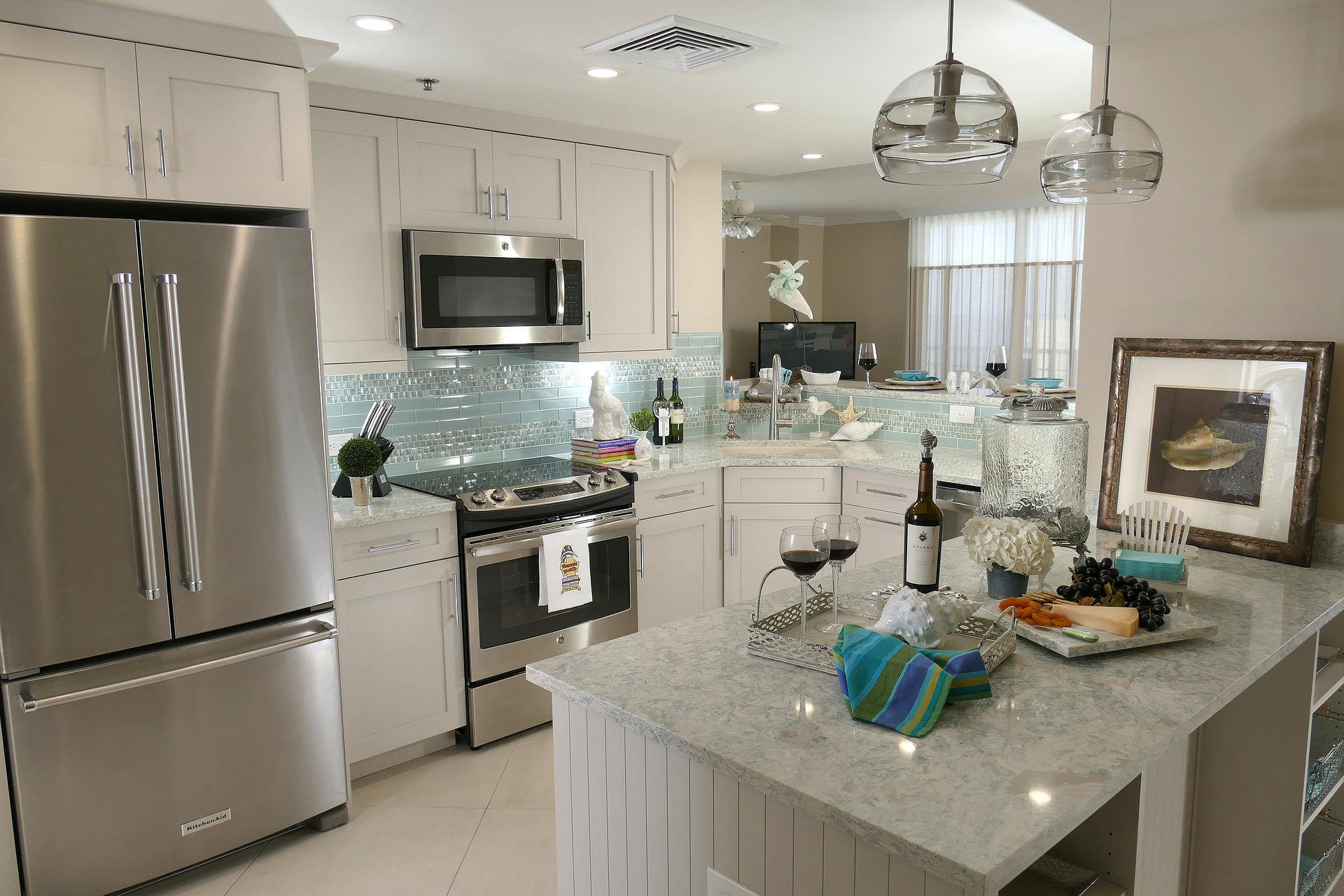 Kitchen Design and Remodeling
Your dream kitchen is closer to reality than you think. Kitchen Cabinets and Beyond has 20+ years helping Orange County residents design and complete their dream kitchen.
When it comes to designing your kitchen, the options can feel endless. But with Kitchen Cabinets and Beyond, we will get the job done right, without spending a fortune. We carry a wide selection of cabinets in every style and color, as well as all the hardware and accessories you'll need to complete the look. Plus, we offer top-of-the-line appliances and fixtures that will make your kitchen shine.
If you are considering a kitchen renovation project, Kitchen Cabinets and Beyond has everything you need. We are the premier contractor for kitchen remodeling services in the Orange County. Our kitchen designs are creative and inventive. We will build a beautiful and fully functional kitchen based on your needs, ideas, and wishes.
We work with you every step of the way:
During the initial assessment of your current kitchen layout, we listen to what you need and your "must-have" features.
Use state-of-the-art CAD programming to design your dream kitchen for your final approval.
Guide you through the myriad of cabinetry, countertop, fixture, and appliance options to ensure the final design expresses your sense of style while still being practical for everyday use.
Custom Cabinets in Orange County
Are you tired of your old kitchen cabinets? Maybe it's time to get a new one!
Kitchen Cabinets and Beyond has the best selection of custom cabinets, countertops, hardware, and accessories you need to turn your dream kitchen into reality. We have everything from modern to traditional, so we're sure to have something that will fit your style. You can even get them installed within two weeks! That means no more worrying about how long it takes to get your dream kitchen up and running. Our team of experts is here to help you every step of the way, so you know exactly what's always going on with your project.
You'll love how easy it is to work with us from start to finish. Our expert designers will create a 3D rendering of your dream kitchen so you know exactly what it will look like before anything gets built. Then, once we get started on your project, we'll keep you updated every step of the way through email and phone calls so there are no surprises along the way. Finally, when everything is done, our installation team will come out and install all your cabinets perfectly – just like they were always part of your house! It really doesn't get any much easier other than this!
Kitchen Cabinets and Beyond provides these services:
Kitchen Renovation
Cabinet Refacing
Cabinet Resurfacing