Having a kitchen that looks and functions exactly as you want it to is not easy to achieve. One of the ways that you can do this is customizing the space that you want. If you are getting ready to remodel your kitchen and you want to ensure that you get the exact one you want, planning a custom kitchen is ideal. Here are some reasons that kitchen remodelers in Fullerton, CA want you to remember this.
Lots of kitchens have unique sizes and measurements that are not standard and that require customization. If you try to purchase cabinets and other surfaces that are standard, you may end up wasting a lot of space and not getting the exact fit that you want. When you choose to have the kitchen custom made, you are ensuring that the remodelers will take the most accurate measurements and create something for you that can be perfect.
Another benefit that custom kitchens offer is personalization. You can get the kitchen to look exactly as you have always wanted. You do not have to sacrifice your style for convenience, since you can have both. This can also be crucial if you have appliances that are unique and require special cabinetry, or if you want to have more space for your utensils and other tools. No matter what you need to have in your kitchen, you can get the space looking its best when you choose to have the design custom made.
Custom kitchens will also incorporate the best and highest quality materials. You can choose exactly the type of surfaces you want without having to settle for a certain material because it is part of a particular design package. This means that you will get the kitchen to look great but also to be made of the best materials and the exact ones that you want.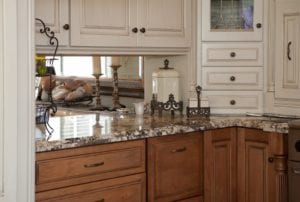 If you have special needs or someone in your family does, you can also ensure that the kitchen is an accessible space. This can make a huge difference so it is something that you want to seriously consider if you have someone with mobility issues or someone who has other needs. Take the time to speak with the remodeler you choose to let them know about this.
All of these benefits can make the choice of getting a custom made kitchen a great option. You can ensure that you get the exact options that you want for the space and that you do not have to settle for materials that you do not like. If that is something that you want to consider, you can reach out to a Fullerton, CA kitchen remodeler like us at Kitchen Cabinets and Beyond. We have years of experience and we can help you get the exact look that you want for your kitchen. You can reach out to us by visiting us at our location or by giving us a call now to ask about custom kitchens.