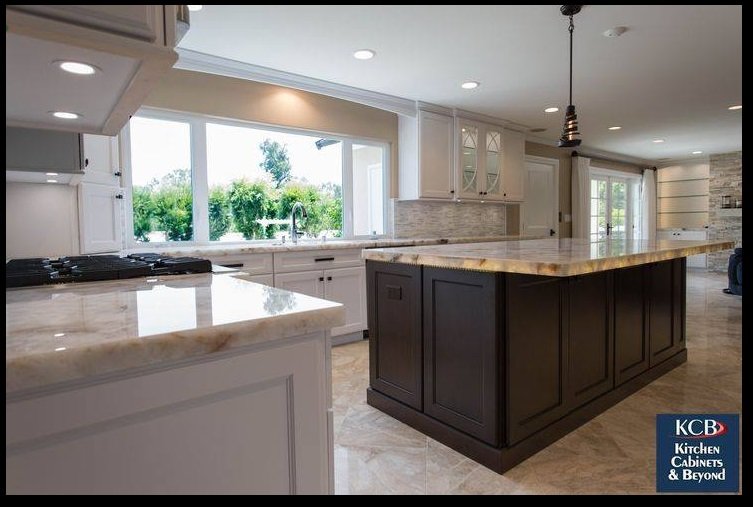 The cabinets you choose for your kitchen are very important but not everyone takes the time to also choose the right handles to go with them. If that is something that you are struggling with, you may not be sure about what to consider. To make this decision a bit easier, there are some tips that providers of kitchen cabinets in Anaheim, CA want you to consider when choosing handles.
You want to first consider if you want to have pulls or knobs. It can be an issue of functionality as well as design. If you want to make the space unique and add your own style, you can mix pulls with knobs. One option is to have knobs in your top cabinets and pulls in your bottom ones. This can also make it easier to open and close the ones you use the most often.
Be sure to always handle the handles before making a choice. You want to know what they feel like to see if you will be comfortable using them. Handles that are too large or too small can complicate your cooking routine and can make it more difficult to truly enjoy your cabinetry. You want the handles to help you and not hinder you as you use your kitchen.
You also want to consider the styles of the different types of kitchen cabinets and what kind of handle would look best with each option. That is not always an easy decision to make. If you have a modern kitchen with sleek cabinets, you want to go for handles that are also streamlined and not fussy. Metal handles, especially stainless-steel options, can be an excellent option. For a more traditional kitchen, go for more classic handle options. Wood handles look beautiful and can come in lots of different styles, so do consider that.
Take the time to also think about maintenance. If you do not want to spend a lot of time cleaning your kitchen handles, consider options that you can easily wipe down. Metal is a good choice for this. Wood is more porous, so it can absorb stains and dirt more easily. If you do not want to have to worry about this, choose easier to clean options.
These are some of the most important things you want to remember when deciding on the kind of
handles you want for your kitchen cabinets. It is not always easy to choose the right options, but by taking them time to think about styles, the materials the handles are made of, and whether you want pulls or knobs, you can make the right choice for your cabinets. You can learn more about how to purchase excellent cabinets by turning to an Anaheim, CA kitchen cabinets provider like us. We have years of experience offering people the assistance they need to get the exact type of kitchen they want. You can give us a call right now or you can visit us today to learn more about all of the options we can offer.