Our kitchen is the heart of your home and remodeling it can be exciting and daunting. Choosing a suitable kitchen cabinet in Placentia, CA, a remodeling firm, is crucial to ensure a seamless, hassle-free experience. This guide will help you select the perfect firm to transform your kitchen into your dream space.
1. Research and Recommendations:
Start by asking friends, family, and colleagues for referrals. People who have had positive experiences with kitchen remodeling firms will likely recommend them. Next, conduct a thorough online search, read reviews, and visit the websites of potential firms to gather more information.
2. Experience and Expertise:
Ensure that the kitchen remodeling firm you choose has a proven track record of success. They should have ample experience handling projects similar to yours. Feel free to ask for their portfolio and client testimonials to gauge their expertise. A well-established firm with a solid reputation will likely provide better service and deliver quality results.
3. Licensing and Insurance:
A professional kitchen remodeling firm should have the necessary licenses and insurance coverage. This includes general liability insurance, worker's compensation, and relevant local permits. Ensure you verify these documents to avoid potential legal and financial risks.
4. Communication and Transparency:
Effective communication is vital for the success of any remodeling project. Choose a firm that is open, transparent, and responsive to your needs. They should be willing to discuss your ideas, answer your questions, & address your concerns promptly. Firm communication will make the entire process more enjoyable and stress-free.
5. Detailed Quotes and Timelines:
Request detailed quotes from at least three different kitchen remodeling firms. This will allow you to compare their services, pricing, and project timelines. A comprehensive selection should include a breakdown of all budgets, including labor, materials, and any added fees. Avoid firms that supply vague or incomplete quotes, which could lead to hidden charges and unforeseen expenses.
6. Quality of Materials:
The quality of materials used in your kitchen remodeling project will significantly impact the outcome. Ensure your chosen firm uses high-quality, durable materials that meet industry standards. Be cautious of firms that offer meager prices, as they may compromise the quality of materials and artistry.
7. Warranty and After-Sales Support:
A reputable kitchen remodeling firm should stand behind its work and offer a service warranty. This will protect you from potential defects and give you peace of mind. Additionally, choose a firm that provides after-sales support and is willing to address any issues that may arise post-completion.
8. Local Presence:
Hiring a local kitchen remodeling firm has several advantages. They will likely be more familiar with local building codes, suppliers, and subcontractors. This familiarity can lead to better pricing, faster project completion, and more accessible communication.
Conclusion: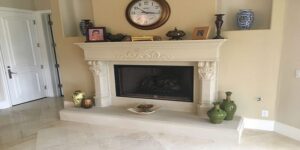 Picking the right kitchen remodeling firm is a critical decision that requires thorough research and due diligence. Keep in mind the factors mentioned above to make a well-informed choice. A skilled, reputable, & reliable firm will ensure your kitchen cabinet in Placentia, CA, a remodeling project is a successful and enjoyable experience.