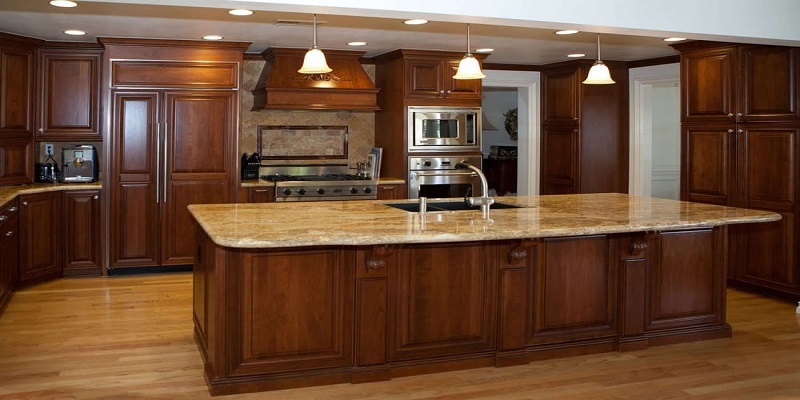 To make your kitchen as efficient as possible, you need to organize your cabinets. It can be important to do if you are getting new cabinets and want to start off on the right foot. Many times, people struggle to find items or they realize their kitchen is not the most efficient when preparing meals but there are things that you can do. Providers of kitchen cabinets in Yorba Linda, CA want you to keep in mind a few things.
You need to start by decluttering. This is one of the most important steps when organizing your kitchen cabinets. You want to really look at what you have and what you use. If you have kitchen tools or appliances that you never use, why not get rid of them? If you do not want to get rid of them, at least consider placing them somewhere out of the way. Restructured custom cabinets can offer this extra space that you need.
Once you determine which items you use most often, you want to start storing them in ways that make sense. If you have one area of the kitchen where you do most of your meal prep, you want to have the items that you use for that process as close by as possible. That can save you a lot of time. The items that you still use but not as often, you can place in areas farther away from your meal prep space.
Make use of the corner cabinets. Transforming corner cabinets into usable space can make it easier to store items that you want to keep out of the way or that are very large. This will require that you turn to providers of kitchen cabinets that offer custom options.
Another thing that you want to do when organizing your kitchen cabinets is to also use drawers. Many times, people assume that drawers are just for utensils, but that is not the case. If you do not have much cabinet space for plates, you can easily use drawers for this purpose. It can allow you to have everything where you need it.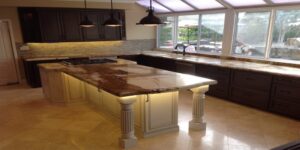 These are all important tips that can help you organize your kitchen cabinets in ways that make more sense to how you use the space. Your kitchen cabinets are important to the space and can make a huge difference to how efficient your kitchen is, but they can only do this if they are organized. By taking the time to declutter and decide what items you use the most, you can go a long way to helping your kitchen become more user-friendly. If you still have questions or concerns about this or if you want to be sure that you can make the space as efficient as possible, you want to turn to Yorba Linda, CA kitchen cabinets providers like us. We can make it easier to find the exact kind of services that you want and the cabinets that can make a difference. Call us today to learn more about our options.