Reasons Why You Need Kitchen Cabinets and Kitchen Remodeling in Mission Viejo, CA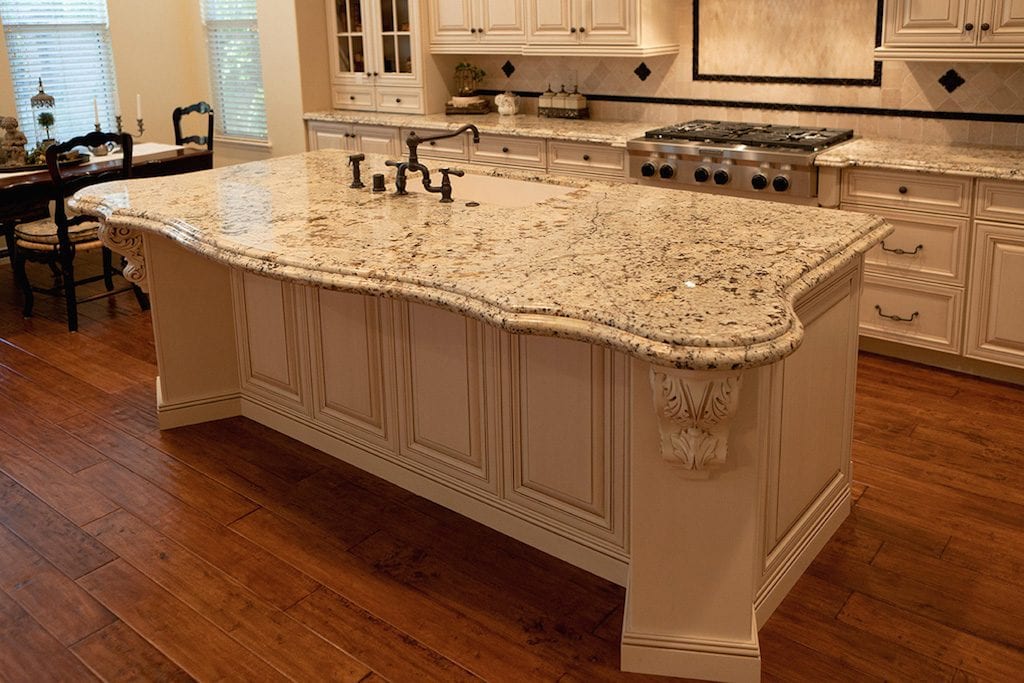 If you are considering kitchen cabinets and kitchen remodeling in Mission Viejo, CA, then you should take some time to learn more about the benefits of these home upgrades. Here at Kitchen Cabinets and Beyond, we are experts in all types of kitchen remodeling and we will gladly answer your questions any time.
There is no reason to delay your kitchen upgrades, because you will see that there are many advantages to making these upgrades. Here are a few reasons why you will be happy that you chose kitchen remodeling for your Mission Viejo, CA home:
Upgrade the Style of Your Kitchen
Does your kitchen look like it was designed many years ago? Over time, design styles change, which can make your home look outdated if it is an older property. It is amazing to see how just a few small changes can make a big difference to improve the overall appearance of the kitchen. For example, changing the kitchen cabinet doors or refinishing the current doors will help to make the room look brand new.
The style of your kitchen matters, especially if you enjoy hosting friends and family in your home. Some homeowners find that they are embarrassed about the appearance of their kitchen, so they are hesitant to invite people over. Instead of being embarrassed about your kitchen, contact us at Kitchen Cabinets and Beyond and we will gladly help you put together a plan to improve the overall quality and appearance of your kitchen.
Improve Kitchen Functionality
Do you have all of the space, cabinets, and working surfaces that you need in your kitchen? The function of the room matters, especially when you are busy cooking dinner or working on a project with the family. A kitchen remodel can allow you to transform the space to make it more functional and easier to use, allowing you to create the kitchen of your dreams.
Some people are only focused on style and design when they are making upgrades to their kitchen, but it is also essential that you consider the function of the room as well. These changes can make a big difference to your overall satisfaction in the room.
Remember that many families spend a significant amount of time in the kitchen, so it is essential to have it organized in a way that will facilitate your normal daily activities. Think through the ways that you prefer to have the kitchen setup, and then plan your kitchen remodeling around those details.
Property Value and Appraisal
Even if you aren't planning to sell your home right away, a kitchen remodel or kitchen cabinet upgrade can make a big difference to impact the value of the property. You can make these upgrades now, and enjoy the benefits of a high appraisal price when you are ready to sell the property in the future.
At Kitchen Cabinets and Beyond, we are familiar with the finishes and kitchen design features that will impact the overall value of your home. So, if you are focused on improving home value, we invite you to contact our experienced team to learn more. We can discuss the various features that will meet your needs and help you increase the value of your home at the same time.
Create the Kitchen of Your Dreams
Have you always dreamed about enjoying the perfect kitchen in your home? If you have specific requirements for your kitchen, then it is probably difficult to find a home that already includes everything that you need. The most effective way to create the kitchen of your dreams is to contact us at Kitchen Cabinets and Beyond, and we help you put together a plan for a new kitchen.
Don't be worried about the upgrading process, because it can be fast and easy when you hire a professional team to help. We have many years of experience in the kitchen remodeling industry, and we would love to assist with your remodeling projects. We invite you to bring in some photos and details about the type of kitchen that you would like to create, and then we will take care of the hard work.
When the project is done, you will be able to relax in your beautiful kitchen and enjoy the space with your family and friends. Many people find that they smile every time they walk into the new room, because they love the appearance, feel and functionality of the upgrades.
Here at Kitchen Cabinets and Beyond we want to help with the kitchen cabinets and kitchen remodeling in your Mission Viejo, CA home. For more information, stop by our showroom at 2910 E La Palma Ave Ste B, Anaheim, CA 92806. Or, you are welcome to contact us at (714) 630-0477. Feel free to use our online contact form.
Client Reviews