4 Things You Need to Know about Kitchen Cabinets and Kitchen Remodeling in Coto De Caza, CA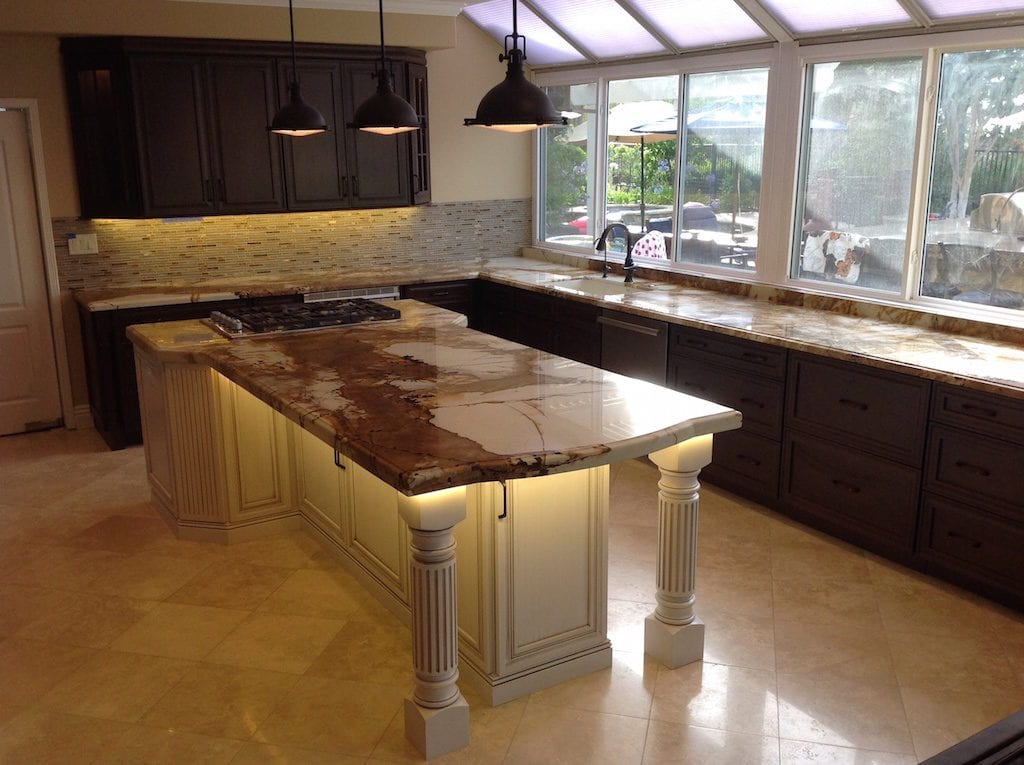 If you are shopping around for kitchen cabinets and kitchen remodeling in Coto De Caza, CA, then you have come to the right website! Here at Kitchen Cabinets and Beyond we are experts in the kitchen remodeling industry, and we would love to help you create the kitchen of your dreams. Whether you are ready to make these upgrades right away or you need a little more time to decide, our experienced team can support you in these goals.
Customer service is our top priority at Kitchen Cabinets and Beyond, and we want to make sure that you are completely happy with your new kitchen. So, we will work hard to ensure that the design plans are drawn up to match exactly what you desire, and we will assist you in the process of choosing the right colors to put on the finishing touches.
As you are getting started with the kitchen remodeling project, here are a few things that you should keep in mind:
Choose the Right Kitchen Remodeling Contractor in Coto De Caza, California
The contractor that you choose to help with the remodeling project will have a strong impact on the final outcome of your kitchen. So, it is important that you are selective about the company that you choose to hire, to ensure that you will receive high quality service. By doing a little bit of research in advance, you can save yourself the headache and frustration of working with the wrong company.
Be cautious about choosing the contractor that offers the lowest price, because you should never sacrifice quality to save a few dollars. If a proposal prices seems too low compared to the competitors, then there might be something missing from the proposal. By allowing price to dictate your choice of kitchen remodeling contractors, you might end up with subpar results because they cut corners on important details.
Be Specific about Your Remodeling Goals
When you are specific during the planning process, you have the opportunity to create the kitchen that you have always dreamed about. Write down a list of goals for the remodel, and list out the details that need to be met to create the perfect kitchen for your family. Consider things such as the size of the sink, the types of appliances that should be used, how much counter space you need, flooring preferences, and the color of the cabinets.
Our experienced team at Kitchen Cabinets and Beyond will discuss these goals with you, to ensure that we have a clear vision about the kitchen that you would like to create. We will help with the details and planning, because we want to make sure that you are happy with the way it turns out.
Find Photos that Match Your Design Style
It can be difficult to choose features and finishes without having an overall vision of how it should all turn out. One of the best things that you can do is find several pictures online to use as guidelines as you are making your decisions. These photos can be helpful for colors, hardware details, and other finishes that you might not have considered without looking at the images.
Do you need help choosing the right design style for your kitchen? We invite you to visit our showroom here at Kitchen Cabinets and Beyond where we have a variety of kitchen styles for you to see. You can take as much time as you desire walking through the different examples, to find the design styles that match your preferences.
Don't Delay the Kitchen Remodeling Project
If you are considering kitchen cabinets and kitchen remodeling in Coto De Caza, CA, then right now is a great time to get started on the project. Some people are tempted to delay the remodeling because they are worried about the cost or the schedule. But, right now is as good a time as any to make these upgrades. By taking action right away, you will be able to spend more time enjoying your new, beautiful kitchen.
Many people agree that kitchen remodeling is one of the best things that can be done to revitalize their home. The kitchen is a central gathering area for the family, so you need to be sure that it is designed in the right way to support your family goals. A few small changes in the kitchen can make a big difference to make you happier and more satisfied with your home.
For more information about the kitchen remodeling services that are available, we invite you to call us at Kitchen Cabinets and Beyond. You can see our showroom at 2910 E La Palma Ave Ste B, Anaheim, CA 92806. Or, feel free to talk with us through our online contact form or you can call us at (714) 630-0477.
Client Reviews