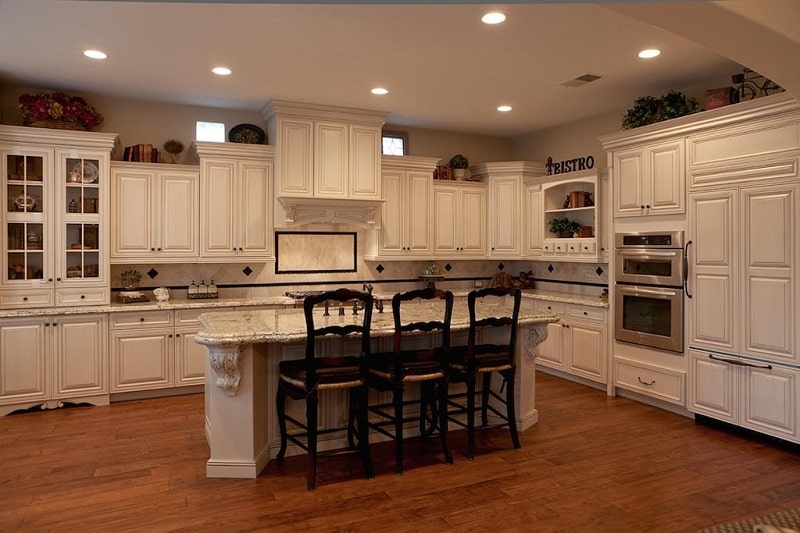 If you are someone who wants to put together a high-end kitchen design, you need to know where to start. Having a kitchen that looks and functions exactly as you want it to can be essential, so there are some things you want to remember when you start planning the kind of kitchen you want. If you would like to have a luxurious kitchen, here are some of the tips kitchen remodelers in Anaheim, CA want you to remember.
One of the things that you want to focus on is countertops. A luxurious kitchen will have countertops that are glamorous as well as functional. Marble countertops are always a good option. Marble can bring the kind of timeless style you want while remaining functional. Another option is granite. No two pieces of granite are the same so you can expect to have a truly unique countertop when you choose this option. It does require re-sealing every couple of years or so. If you want to go for that professional chef's kitchen look, you can opt for stainless steel countertops. Not only are they durable, but they are also very easy to clean.
The cabinetry you choose can also have an impact on how luxurious your kitchen space is. Cabinets that reach the ceiling are a great option, providing you with lots of storage space as well as stateliness. If the kitchen space is small but you want to still have a luxurious look, you can go for cabinets that have glass doors. Specialized trims on wooden windows can also provide that exclusive look you want for a high-end kitchen. Something else to consider is hidden appliances. Having cabinetry that can also hide the appliances can also make sure the beautiful lines of your kitchen are not broken up.
Lighting is another thing that can have a big impact in how luxurious your kitchen appears. You want to have general lighting from a ceiling fixture, such as recessed spot lights. If you have a kitchen island, you want to have a light fixture that is specifically designated for that space. A pendant light fixture can be a good option. You also want to have lighting under the cabinets to give a cozier ambiance and to make it easier to prepare food. If possible, consider also adding lighting to the inside of the cabinets.
These are some things you want to consider when getting ready to prepare a kitchen remodel to create a high-end space. It can all come down to details and well-chosen materials, so do take some time to decide on the right options for your space. You can always reach out to an Anaheim, CA kitchen remodeler expert like us. We have years of experience offering people the exact kind of services and results they want for their home so do not hesitate to reach out to us. You can give us a call right now or you can stop by to speak with one of our experts today.